Radical bands have been up to some new tricks lately, here's a list of recent happenings and developments!!!



Confirmed For - TOO LEGIT FOR THE PIT - TWO


Murphys Law, Blanks 77, En Esch (KMFDM), Cory (Candiria), Freya (Earth Crisis), Omen (Bile), The Rabies, Murder 1, Coffin Sauce, ICU and others



HOT OFF THE PRESSES...
DOWNLOAD NEW RADICAL RINGTONES!!!



SEX SLAVES:

Check out why they're called the

Hardest Working Band in the Land

... the Sex Slaves at the Jam Bar.com (The Student Voice of Youngstown University).

THE SLAVES WILL ALSO BE PLAYING ARLENES GROCERY ON CINCO DE MAYO!!!




BLANKS '77:
(yes those drunk fucks are still around) will be playing the

BLOOMFIELD AVE CAFE In Montclair NJ, on Saturday, April 15th...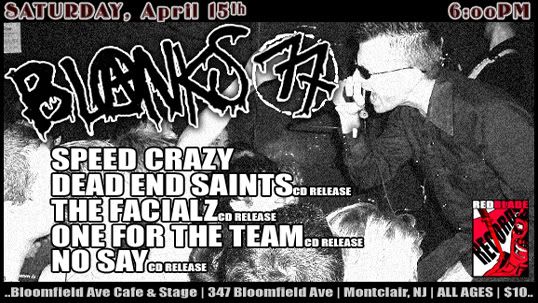 I.C.U./ PASS OUT RECORD SHOP:
In the summer of 2006,

Punk Rock

was kicked to the curb by

Manhattan

and found a new squat in

Brooklyn

. We may have lost the

Continental

and even

CBGB

, but haunts for misfits like

Pass Out Records

in

Williamsburg

keep the spirit alive. Check out this blog report by scene photographer Theresa Kereakes.... Punk Turns 30!.
SUBMACHINE:
For those with a nostagalgia for the heavy hitting sound of
Submachine
straight from the
City of Steel
, check out their new DVD
Loose at the Moose
on
Pittsburgh's
own
Da' Core Records
. Also available on
Radical Records
,
Fresh Out of Give-A-Fucks
on CD (Rad 70032-2) and LP (Rad 70032-1).


SUBMACHINE - Fresh Out of Give-A-Fucks (Rad 70032)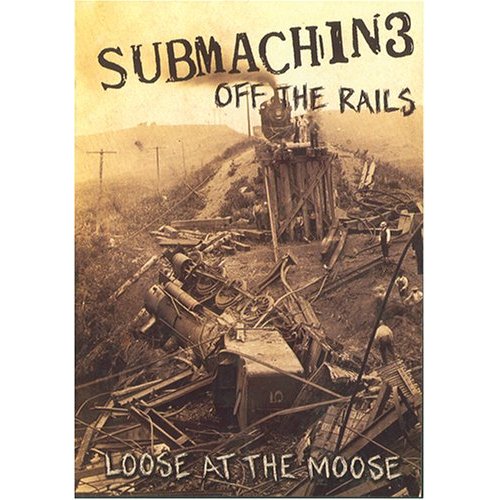 Loose at the Moose - Da' Core Records